Assurity Life Insurance
Strong solutions for both individuals and businesses.
In 1890, the Modern Woodmen Accident Association formed to help one another in times of need. Today, as Assurity Life, their dedication to that commitment remains just as strong. With their superior products and services, Assurity Life is a perfect fit for the National Association of Insurance Marketers.
Mutually Beneficial
As a mutual organization, Assurity Life is owned by and accountable to the individuals they insure. By design, their customers come first. Committed to long-term stability rather than short-term gains, Assurity has remained stable and secure throughout its history. Their board of directors is elected by policyholders, ensuring a level of accountability that honors commitments, regardless of financial pressures.
View Products:
Individual Life Products
GROUP LIFE PRODUCTS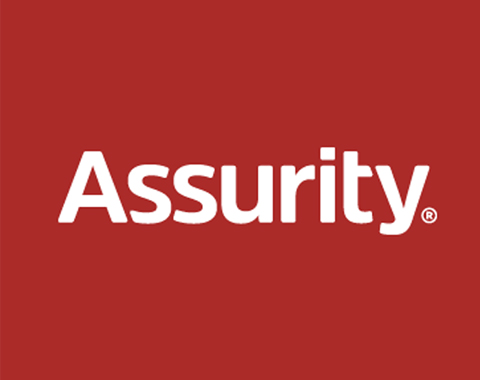 For Individuals
Life Insurance – Assurity offers a range of life insurance products to meet a variety of needs. Whether it's a Term Policy for a specified amount of time, a permanent and dependable Whole Life policy that builds cash value, or a Universal Life policy that provides permanent coverage with flexibility, Assurity has the right product.
Disability Income Insurance – When illness or injury takes away the ability to earn a paycheck, Disability Income Insurance replaces some of that lost income. Affordable and flexible, Disability Insurance can cover your monthly living expenses, protecting your savings and retirement accounts.
Critical Illness Insurance – Critical Illness Insurance pays money to the insured, not medical providers. It doesn't replace health insurance but provides money to individuals diagnosed with a covered, serious condition. The insured decides how that money will be spent.
Accidental Death Insurance – An affordable alternative to life insurance OR a supplement to your current life insurance portfolio, Accidental Death Insurance can replace a lost income, pay for final expenses, cover mortgage payments, and much more.
Annuities – Annuities let you convert your accumulated value into an income stream you can't outlive. Annuities can be a personal pension plan that uses today's earnings to provide for tomorrow's needs.
For Businesses/Employers
Accident Expense Insurance – This guaranteed-issue insurance pays a benefit for the most common accidents and procedures with no deductibles, copays, or coinsurance. It helps bridge the gap between medical costs and existing coverage in a simple format.
Critical Illness Insurance – Benefits are paid directly to the insured, who makes the decision how they're spent. Critical Illness Insurance doesn't replace health insurance but pays a benefit to those diagnosed with a covered, serious condition.
Hospital Indemnity Insurance – Guaranteed issue, this coverage pays benefits directly to the employee as soon as they're admitted to the hospital. There's no deductible and no copay.
Disability Income Insurance – When they can't work, Disability Income Insurance replaces some of that lost income. When illness or accidents occur, this coverage can take care of many household expenses.
Life Insurance – Employers can offer employees financial protection that travels with them for life in one simple package. This flexible protection pays a benefit to employees and their families when they need it the most.